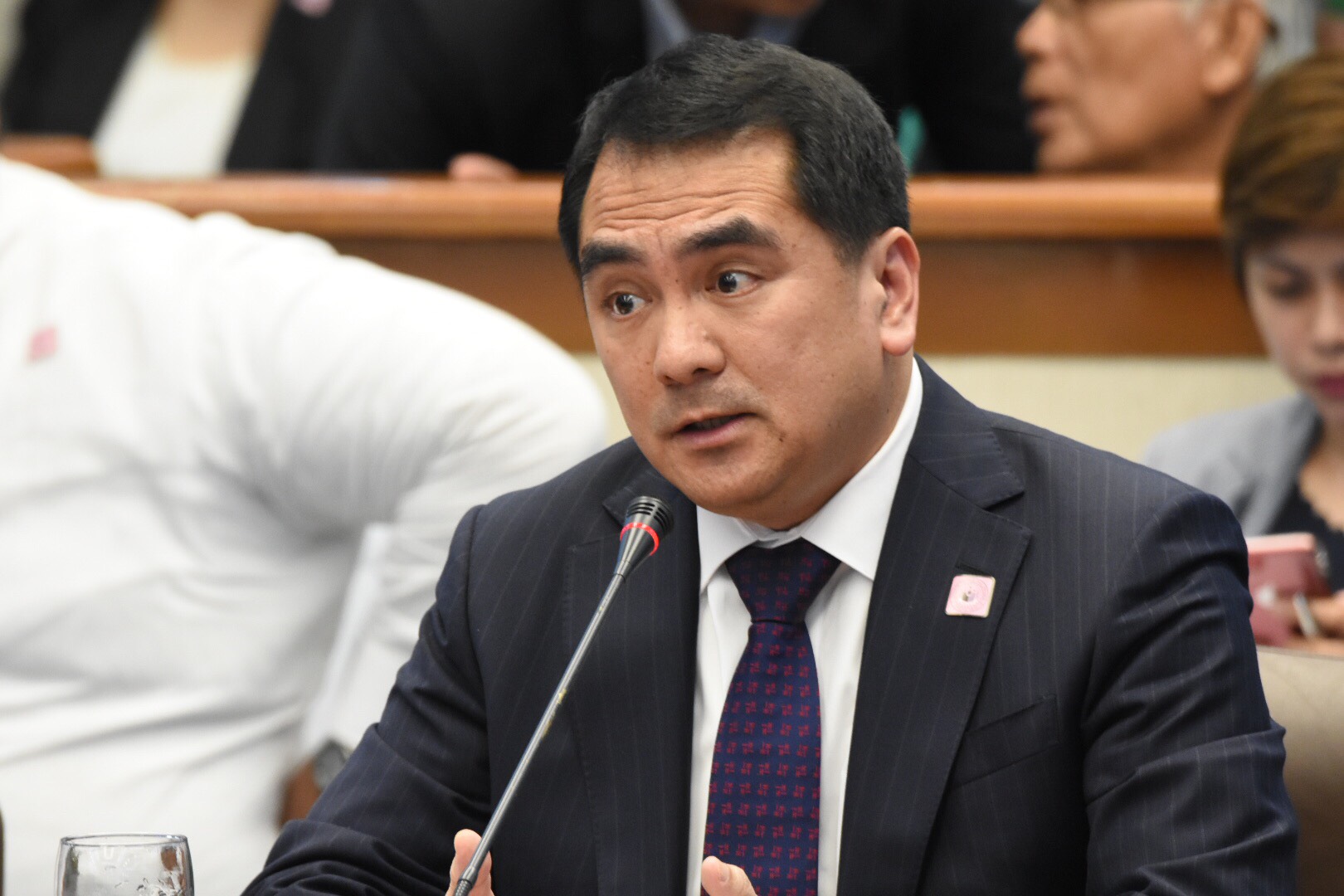 IT WAS BEFORE THE BREAK OF DAWN of September 18, 2017, when the entire University of Santo Tomas – Faculty of Civil Law was shaken. It was all over the news. First, a fellow Thomasian law student, Horacio Castillo III, was found dead. Second, implicated in the death of Horacio were his fellow Thomasian law students in an alleged hazing by the Aegis Juris Fraternity.
The entire University of Santo Tomas was in shock and anger over what happened. Suddenly, the Faculty of Civil Law is an isolated college. We have been collectively accused and generalized as blood-thirsty murderers and people called for our closure. All Thomasian law students can attest: we were all asked multiple times if we are members of the fraternity or sorority involved, and when we say that we are from UST Law, we were, at least once, all given that apprehensive look. All Thomasian law students can attest: we were hurt when we read comments in social media seeking for the complete closure of UST Law for breeding criminals.
Classes tried to resume as usual — tried. There were silent whispers going around as to what the fate of our Dean will be and as to the actions of the University administrators against the administrators of the Faculty of Civil Law. The outrage against the hiding members of the Aegis Juris Fraternity was clearly visible and audible, and the sad faces of UST Law students, unable to concentrate in their codals for more than a week, eyes swollen due to crying, aimlessly roam around the corridors where Atio used to roam as well.
Our Dean, Atty. Nilo T. Divina, took one of the heaviest blow. As members of the Aegis Juris Fraternity hid from the public, a few even flying abroad, he faced members of the media, attended Senate hearings, and he was at the forefront of public criticism. He was even slammed with a disbarment case.
Being in the Faculty of Civil Law for three years, I have heard Dean Divina speak many times. His speeches were direct and almost always revolved around a single theme — his vision and ardent wish that before he steps down as Dean, he will be able to see UST place in the Bar. In almost his every speech in every UST Law event, he frequently expresses his dreams of seeing UST in the topnotchers list, promising a lot in the process, crossing fingers together with the entire UST Law community.
He was so focused on the goal. He started out a scholarship program for students where he gives his personal cash out to students who enter the Dean's List. He rewards his faculty members for their published books. Last year, he flew all the Thomasian bar passers to Boracay, at his own expense, as a treat for their stellar passing percentage.
This was understandable. It was six years since UST has last entered the Top 10, after it placed fifth in the 2011 Bar. It seemed like UST has lost its shine as one of the premier law schools in the country. It remains to be the oldest, being established in 1732. However, it may seem like it has lost its historical glory.
The hazing of our fellow Thomasian Atio unfortunately happened, and related or unrelated to this, sources have said that this academic year is his last term as Dean, for his name was dragged in the tragic death. Suddenly, all of his dreams to see UST in the topnotcher list seem to be an improbability. Public sentiment was likewise against him.
Even inside UST Law, the Dean's strictness was not unopposed. He introduced the departmental exams (which changed from departmental essay questions to departmental multiple choice questions), a new prospectus which provides for a qualifying mock bar for incoming fourth year students, and removed tenureship for graduating students, i.e., graduating students may still be debarred. Some students have said that he is too fixated with the elusive dream of sending Bar candidates to the Top 10 that he has made unreasonable policies that are anti-student, sacrificing efficiency of the delivery of service.
In sum, Dean Divina's policies for UST Law met some criticism within a portion of the law student population of UST, and his statements and actions regarding the hazing incident, was, of course, met with public fury.
Today was seemingly a redemption: 89% passing rate for first timers, 81% overall passing rate, three (3) Thomasians in the Top 10, and five (5) Thomasians in the Top 20 — add to that the fact that justice is working on the senseless death of Atio: prosecutors finding probable cause to file an action against those involved in the hazing and the fratmen surrendering to the authorities.
The story of UST Law this academic year started with a tragedy, a loss, a shameful act of violence in the false name of brotherhood. Today, with the victory we have, with the fratmen being subjected to the authority of the court, it was redemption; it was poetic justice, and I see a lot of my fellow Thomasians dedicating this day equally to Dean Divina and Atio.
After all, justice is real.