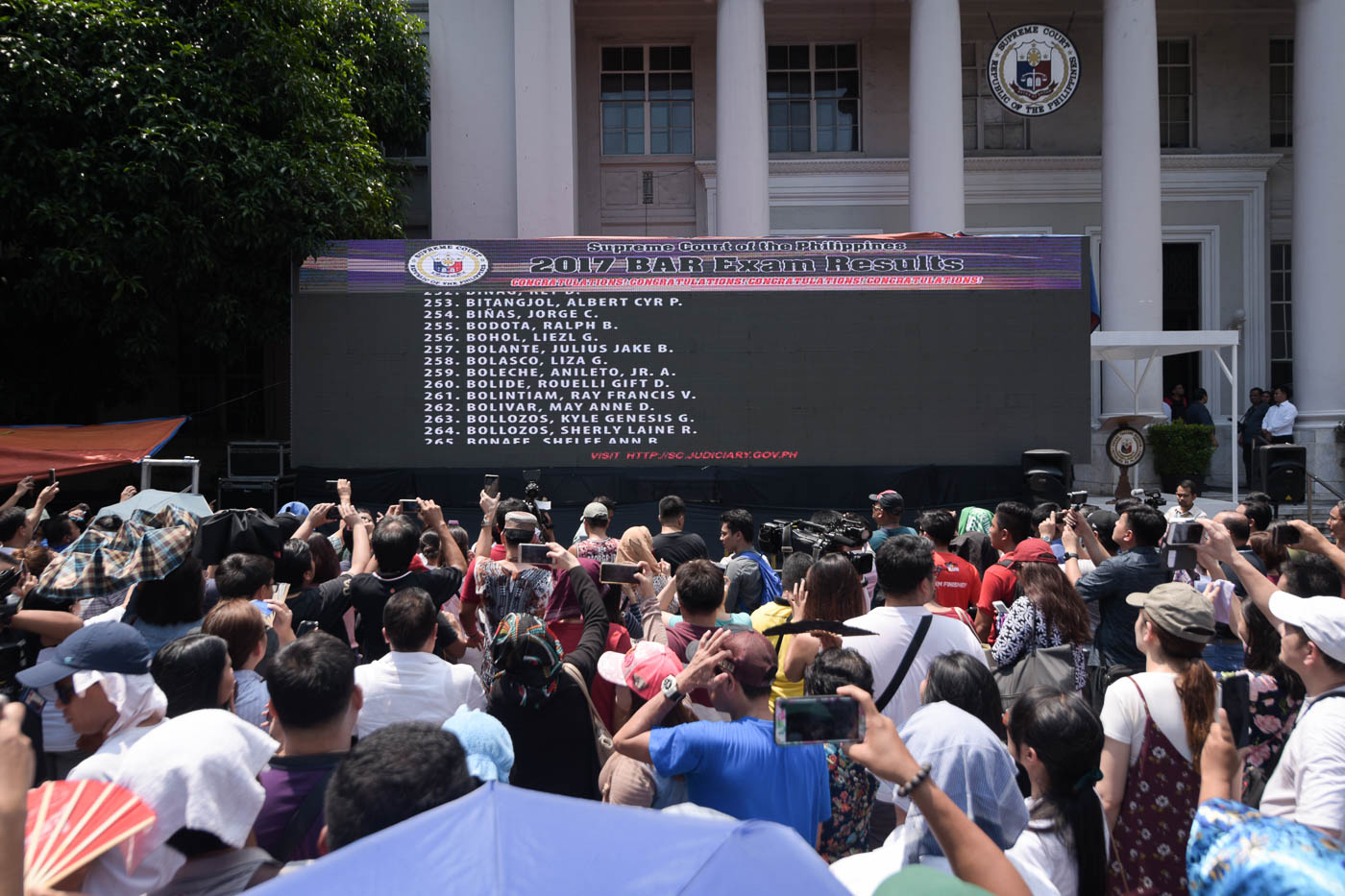 The following are the initial passing rate estimates for the 2017 Bar Examinations from various sources.
Ateneo de Davao University leads law schools in the passing percentage of first time takers. Ateneo de Manila University and University of San Carlos contend for the top spot in terms of overall passing percentage.
Help complete the list. If you know the passing rate of your law school, send an email to yourlawyersays@gmail.com. Unfortunately, unlike the Professional Regulatory Commission which summarizes the performance of each school in their licensure exams, the Supreme Court does not release such a list. Moreover, note that these are merely estimates and are not yet final. The official passing rates are to be determined by the Legal Education Board.
Last updated 14:35, 04/27/2018